We recognize that all our patients are unique and deserve to receive orthodontic care that reflects their individual needs. Our experienced and talented team is committed to working with you and your family to create a comfortable, stress-free, and rewarding orthodontic experience every time you visit our practice.
We are pleased to welcome you and your family, and we look forward to working with you.
---
Pamela - Orthodontic Assistant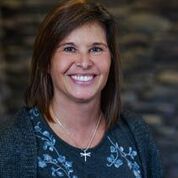 I have been a certified orthodontic assistant for more than 20 years. I assist Dr. Wells and Dr. Hoopes with everything that is needed to care for our patients, from the start of treatment until treatment is finished. I enjoy working with our doctors. Dr. Wells & Dr. Hoopes have knowledge of new technologies in the orthodontic field. Dr. Wells & Dr. Hoopes have an innate ability to combine art and science in order to create the best smile.
I enjoy working with patients and making sure they feel comfortable when they come to our office. I am committed to providing the best care for our patients in a friendly and relaxing atmosphere. It is important to me that all of our patients feel comfortable to ask any and all questions they have. It is wondeful to see patients transform into confident people that smile all the time. I am rewarded every day with the fact that I have helped to change the lives of our patients. This is what I love most about my job.
I have been married to my husband Dave for more than 25 years. We grew up in Connecticut and moved to North Carolina. We have a son Dylan who is getting married soon. We have had many dogs along the way, and our most recent dog is Luciano. I enjoy yoga, reading, and all outdoor activities from the mountains to the beaches.
Ashton - Orthodontic Assistant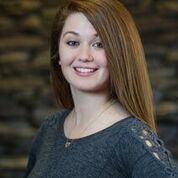 My name is Ashton. I am originally from Fayetteville. We moved here several years ago when my husband Aaron accepted a job at an engineering firm in Raleigh. I met my husband in high school and we have been together nearly a decade. We got married on June 25, 2016 at Beaufort, on Shackleford Island. We bought a house out in the country that we love. We have two fur babies: our cat Mango and a black lab named Max whom we adore and love as well!
I received my associate's degree in health science for dental assisting from Miller-Motte College and I am CDA certified. During college, I completed a series of internships, including Wells Orthodontics. Upon completion of my internship, Dr. Wells invited me to be a part of his team as an orthodontic assistant. I eagerly accepted and am very grateful being part of this team. In addition to helping Dr. Wells & Dr. Hoopes chairside, I also work in our lab, pouring and mounting models for diagnosis and appliances. It is a pleasure to work with all the patients and see the transformation of their smiles!
Regina - Front Desk: financial management, patient concierge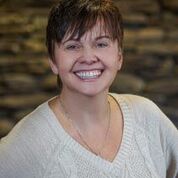 I love working with all our patients! My favorite part of my job is watching a patient come in who is shy because of the way their teeth look. When their treatment is complete, they have become a completely different person, with the biggest smile and so much confidence that they could conquer the world. It's a great feeling to know you were a part of the process!
Dr. Wells is the best orthodontist around and you can see the love he has for his patients by the way he treats them!
Being treated at our office is truly a life-changing experience, and I hope you will believe in us as much as we believe in our patients!
My husband John and I have two daughters, Breezie and Ryley, and three grandchildren. We enjoy spending time with family and friends. One of my biggest thrills is to ride our ATV on the biggest and muddiest mountains around with my family!
Alice - Front Desk: office management, scheduling, patient concierge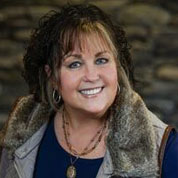 It is a pleasure to work with Dr. Wells & Dr. Hoopes! Our doctors work with each patient to achieve a healthy, intricately designed, beautiful smile! I enjoy watching people change during their treatment; they gain more confidence and begin to display their real personalities! This transformation leaves an imprint in my heart that lasts a lifetime!
Click here to schedule an appointment!