We recognize that all our patients are unique and deserve to receive orthodontic care that reflects their individual needs. Our experienced and talented team is committed to working with you and your family to create a comfortable, stress-free, and rewarding orthodontic experience every time you visit our practice.
We are pleased to welcome you and your family, and we look forward to working with you.
---
Pamela
Orthodontic Assistant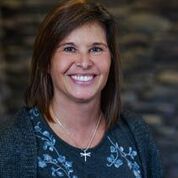 I have been a certified orthodontic assistant for more than 15 years. I assist Dr. Wells with everything that is needed to care for our patients, from the moment they start treatment all the way to the end. I also work in the lab pouring and mounting models that help Dr. Wells to diagnose a treatment plan for each patient. In addition, I make sure all appliances and retainers come back from our lab in a timely and accurate manner.
I enjoy working with Dr. Wells. His knowledge of new technologies in the orthodontic field is wonderful! A treatment plan that may have needed jaw surgery in the past can now be done with new appliances and procedures. Dr. Wells has an innate ability to combine art and science in order to create the best, beautiful smile! We believe that teeth should look great and have proper function. This is best for the long-term health and stability of your teeth.
I also enjoy working with patients and making sure they feel comfortable when they come to our office. I am committed to providing the best care for our patients in a friendly and relaxing atmosphere. It is important to me that all of our patients feel comfortable to ask any and all questions they have. It is wonderful to see patients transform into confident people that smile all the time. I am rewarded every day with the fact that I have helped to change the lives of our patients. A smile goes a long way, and for me ... that is what I love about my job!​​​​
I have been married to my husband Dave for more than 20 years. We grew up in Connecticut and moved to North Carolina in 1992. We have a son Dylan who is in college. We also have a dog and a cat, Cracker Jack and Dr. Pepper. They are a big part of our family! I enjoy yoga, reading, and all types of outdoor activities. My family enjoys everything from the mountains to the beaches!
Ashton
Orthodontic Assistant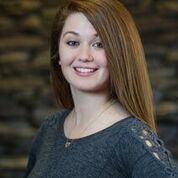 My name is Ashton. I am originally from Fayetteville. We moved here several years ago when my husband Aaron accepted a job at an engineering firm in Raleigh. I met my husband in high school and we have been together nearly a decade. We got married on June 25, 2016 at Beaufort, on Shackleford Island. We bought a house out in the country that we love. We have two fur babies: our cat Mango and a black lab named Max whom we adore and love as well!
I received my associate's degree in health science for dental assisting from Miller-Motte College and I am CDA certified. During college, I completed a series of internships, including Wells Orthodontics. Upon completion of my internship, Dr. Wells invited me to be a part of his team as an orthodontic assistant. I eagerly accepted and am very grateful being part of this team. In addition to helping Dr. Wells chairside, I also work in our lab, pouring and mounting models for diagnosis and appliances. It is a pleasure to work with all the patients and see the transformation of their smiles!
Regina
Front Desk: financial management, patient concierge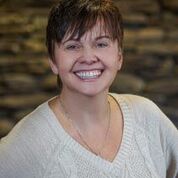 I love working with all our patients! My favorite part of my job is watching a patient come in who is shy because of the way their teeth look. When their treatment is complete, they have become a completely different person, with the biggest smile and so much confidence that they could conquer the world. It's a great feeling to know you were a part of the process!
I love working with Dr. Wells, because I know he is the best orthodontist around and you can see the love he has for his patients by the way he treats them!
Our office is different because we treat all of our patients like family. Being treated at our office is truly a life-changing experience, and I hope you will believe in us as much as we believe in our patients!
My husband John and I have two daughters, Breezie and Ryley, and a grandchild named Heidi. We enjoy spending time with family and friends. One of my biggest thrills is to ride our ATV on the biggest and muddiest mountains around with my girls and nephews!
Alice
Front Desk: office management, scheduling, patient concierge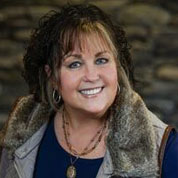 My goal is to treat all of our patients with respect, courtesy, and a professional disposition and understanding. I really enjoy watching people change during their treatment: They gain more confidence and begin to display their real personalities. The next best thing is when our patients get their braces off — the grand finale! This transformation leaves an imprint on your heart (and sometimes a couple of tears) that lasts a lifetime!;
It is a pleasure to work with Dr. Wells! He uses his knowledge, expertise, experience, artistic talents, and latest technology to help all of our patients achieve the smiles of their dreams!
All of us at Wells Orthodontics care and respect our patients! We work hard to make sure our patients are getting the best care possible. We love God, our families, and our work! Our hope is that all of this shines through to our patient care and that you become part of our family.
I have been happily married to my husband Jim for more than 20 years. Our son Nicholas is my pride and joy! Our family also includes Sophie Rae, our Miniature Dachshund.
Cora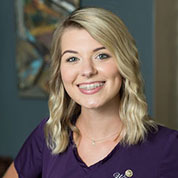 I am originally from Nebraska. I went to college in Lincoln, Nebraska where I graduated in 2016 with a diploma in the studies of Dental Assisting. I am also a Certified Dental Assistant. I've been working in the orthodontic field for over 3 years now.
My fiancé, Robert and I moved to Raleigh in 2017 when he accepted a job in a small firm as a Landscape Architect. We got engaged in December 2018 and are planning our April 2020 wedding! Bob and I met in high school and we have been together ever since! We enjoy living in Raleigh and being close to the beach and mountains. Together, we have two fur babes; our cat Louie and our beagle, Fitz. We just love them!
I am grateful Dr. Wells invited me to join his practice. Dr. Wells and the team have welcomed me into their family. I assist Dr. Wells chair-side as well as fabricate our essix retainers. I love seeing a patients' smile transform from start to finish. It's always an amazing result that radiates from within each patient!
Click here to schedule an appointment!